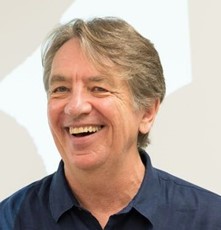 2nd Canadian Lecture Series with Brian Clark
Join us for the first part of what we hope will become a regular monthly lectures series and a way for Canadian students and teachers to mix and mingle online.

You're able to purchase the entire lecture series for $125, or individual lectures for $25.
Time: 
The Moving Image of Eternity
One of astrology's great offerings is reflecting on time through its diverse techniques. Each cycle, no matter its length, has a beginning, a middle and an end renewing itself in the birth of another cycle. There is a past and a future in every present moment marked on the path of every celestial orbit. But, as astrologers, do we consider the mysteries of time enough? Have we sufficiently contemplated the intricacies of time to hold our own views on prediction, predictive techniques, ageing and recurrence? In this webinar, using reflection, exercises and conversation, we will consider temporal and eternal time, returns and beginnings in the context of astrological passages. As our awareness of time is informed by ageing and our ability to remember past events, we will also consider time from the perspective of the unconscious and how this shapes the way we foresee transits and transitions.
Brian Clark encountered his astrological path in Canada with a memorable company of colleagues all keen to promote astrology. Destiny intervened and took him to Australia. He has been an astrological student, consultant and educator for most of his adult life. Brian is the creator of the Astro*Synthesis distance learning program which has been shaped from his experience as an astrological educator over the past 40 years (www.astrosynthesis.com.au). Brian has been honoured with lifetime membership of the professional, state and national Australian astrological associations for his contributions to astrology. His new book Astrological Time: Season of the Soul will be released in 2021. Looking forward to being part of a Canadian production once again!
With:
Brian Clark, Tasmania
Speaker
Brian Clark

Brian Clark

Astrological counselling on a variety of personal issues, vocation and relationships; classes on mythology and tours to the sacred sights of Ancient Greece. Available for consultations via phone or skype; astrological seminars and tutorials as well as specialised seminars on myth and dreams.