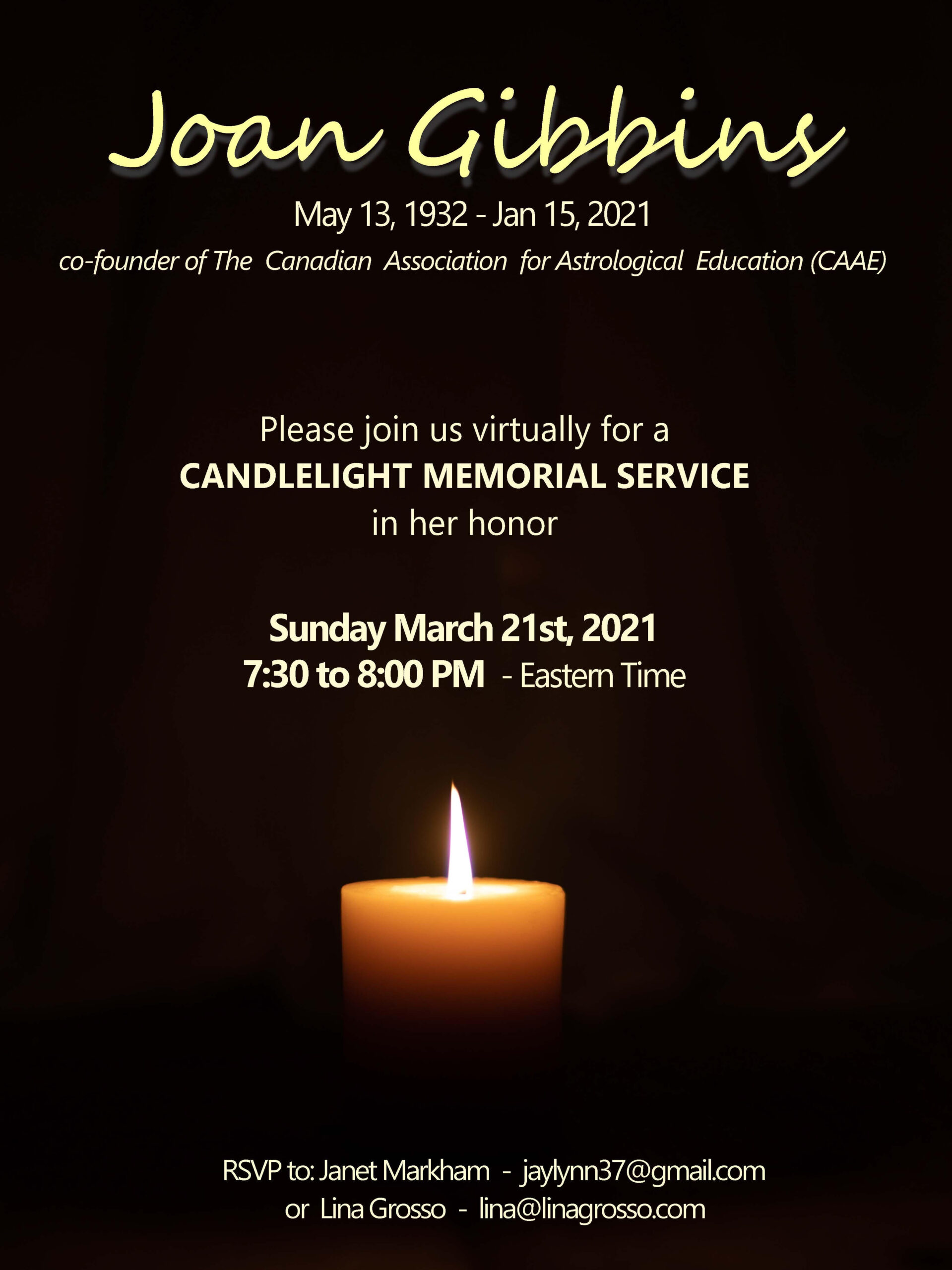 Joan Gibbins – Candlelight Memorial Service
Update April 9th, 2021
Many thanks to all those who joined us last evening to honor Joan. There were around 50 people who joined in – friends, family and fellow astrologers. If you would like the video we showed at the beginning to keep, please just email either Lina or Janet Markham.
Joan Gibbins
May 13, 1932 – January 15, 2021
Co-founder of The Canadian Association for Astrological Education (CAAE)
Please join us virtually for a Candlelight Memorial Service in her honor.
Sunday March 21st, 2021 7:30PM to 8:00PM Eastern Time.
RSVP to: